REPERTOIRE & SPECIAL REQUESTS: Create your own Wedding Music Playlist
Discover a Repertoire List based on years of Live Wedding Music performances in Jersey...
Music plays an essential part in your celebrations. You'll love the tunes we play!
We'll help you create your own Personal Playlist for the special moments on your Wedding Day
Simply choose your favourite tunes from our huge Repertoire List - & use live music to tell your own love story.
Do you have a song in mind that isn't on our list? Tell us about your Special Request - we can learn & perform your tune, especially for you.
Our talented Musicians play repertoire including:  
Pop Classics of the 60's, 70's, 80's, 90's & beyond  
Jazz & American Songbook Standards  
Swing & Ratpack  
Easy-Listening  
Latin-Jazz, Bossa Nova & Samba  
Love Songs & Ballads  
Film, TV & Show-tunes  
Christmas Songs & Carols  
With Bossa Basseline Music you'll be booking musicians who sound unique & memorable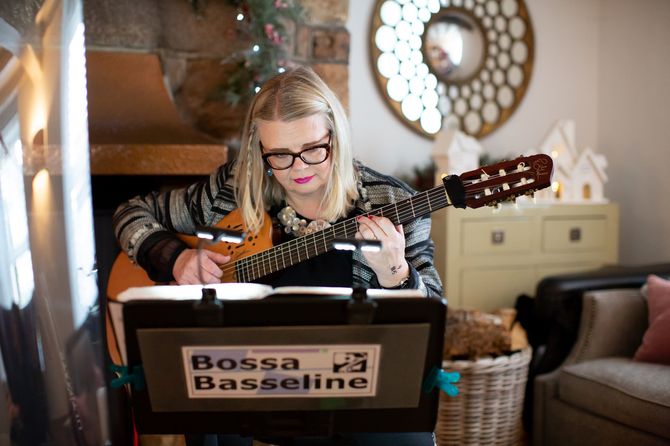 Special Requests: we can create a unique arrangement of your favourite music 
One special request can be arranged for you, free of charge. 
Carole will need to confirm that your request is viable to perform for the band you've booked - and most requests are! 
Do get in contact with your ideas.
We need early notice of your special request as Carole has to: 
Source & purchase the sheet music for your tune 
Create and write out your unique arrangement for each band member 
Organise rehearsal of your request to performance standard